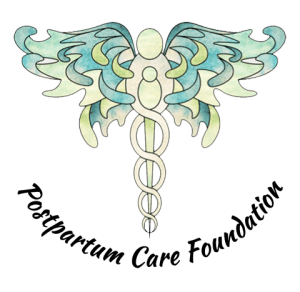 Help us spread the word! Every new mother in the United States deserves to have postpartum care. You can help us help new mothers, become a PCF Ambassador today.
How you can help us:
Download, print and distribute brochures.
Post our video on your social networks.
Host a gathering or special fundraiser for your friends and birth community. We will provide a 15-20 minute zoom slide presentation at your event.
Join our team today and get your free PCF tote bag!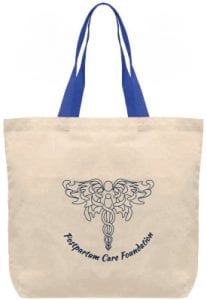 Thank you so much for your support.
Dear Ambassadors, 
We have started a fundraising initiative for Ambassadors who have experience coordinating, hosting and promoting fundraisers. We know Ambassadors help us out of the kindness of their hearts and believe in our mission, and we want to offer you a special opportunity for financial reward. As a PCF fundraising coordinator you can earn 10% of all donations over $5,000, for each event you lead.
PCF has 4 annual signature fundraising events. Our goal is to have one in every state in the nation, simultaneously.
Winter - Dinner & Concert - featuring Mother chefs & musicians
Spring - Art Auction - featuring Mother artists
Summer - Food Contest - featuring Mother cooks - a regional specialty
Fall - Fashion Show - featuring Mother designers
Become an Ambassador, Volunteer, Board Member, Advisor, Intern
Take advantage of our Sponsorship Opportunities
Have Zoe give a 15 minute Postpartum Slide Presentation for your community or professional organization
Tell your friends and family
Follow us on social media
Engage with our posts
Give us a shout out
Exchange links with us
Get one of our cool logo t-shirts
Share our shop with your followers
Post our article on your blog/social networks
Purchase amazing products from one of our affiliates
Host an event
Get listed as a practitioner on our website
Attend our annual practitioner retreat
Lead us to grants, endowments and other capital resource opportunities
Take our online training course
Join our mailing list
Share your postpartum story with us
Share information you think will be important to us
Share this link with a friend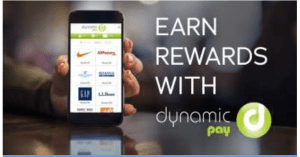 Attention Postpartum Care Foundation supporters!
We would like to inform you about our newest fundraising initiative... Dynamic Pay. Through this mobile rewards program, you will be able to make a donation to us every time you make a purchase. At the same time, you can save money on that purchase and put some dollars back into your pocket.
Can you help us get 500 sign ups this year so that we can make sure every new mother has access to postpartum care? Your contribution of $25 will help us kick start this process. Click the link below to give back and start saving today!